Northern Virginia Area Pest Control Reviews
---
Read our reviews and see what customers have to say about us. Then pick up the phone and call us so we can help solve your pest problem!
Alexandria Pest Control & Extermination
Read Our Pest Control Reviews in Alexandria
Envirotech provides pest control in Alexandria and the surrounding areas. We take pride in providing exceptional customer service, and take to heart the feedback we hear from each and every one of our customers. Below you'll find our reviews, testimonials, and feedback from the home owners and businesses in Alexandria we've serviced. If you need a Alexandria exterminator, contact us today!
Somehow ended up with bed bugs and let me tell you; what an ordeal! Thankfully the exterminator they sent was friendly and thorough. He took us through the process and made it as painless as possible; really glad we went with them.
It was a good experience. They were polite, direct and still friendly and professional.
Priscilla C.
August 30th, 2018
Looking forward to enjoying my backyard again without the wasps. You guys are the best. Honestly! Great job!
These guys did a quality job getting our house back in order. They made a customer for life with us if we ever need an extermination service again.
Andrew E.
August 13th, 2018
The only pest control company I will ever call again. AWESOME all around.
Great communication and customer service.
on time - efficient and tech was very helpful
Service is commendable and technicians are great. Have only raise for your service. Your follow up schedule helps me to feel confident that my home is pest free.
This technician is the best one you have sent. Very professional.
Asked to come to the house for movement in my garbage can..came just a few hours later..very happy with same day service
Christine
January 1st, 2018
You are very professional and your staff has been most helpful.
Daryal Worobow
December 7th, 2017
It was good, called ahead to say when you were coming, efficient, pleasant technicians and no problems with insects this year.
Bob Belfiore
December 4th, 2017
Exterminator knew his business. He answered all my questions thoroughly and clearly; really made me confident he would deliver on what he told me he would be able to accomplish and he did.
Luke R.
October 20th, 2017
Great job!
Tia R.
September 4th, 2017
I was impressed by the great service I received from your company. Thank you for being timely and professional.
Looking forward to enjoying my backyard again without the wasps. You guys are the best. Honestly! Great job!
Brilliant service! Timely and professional through and through. I would gladly use Excel again if I ever need another exterminator.
Winston V.
August 4th, 2017
Excel has affordable pricing and superior service! They get a 5 star recommendation from me.
Thank you for getting rid of the bees! Now my children can play outside without fear of being stung!!
This technician is the best one you have sent. Very professional.
Showed up on time and completed the tasks efficiently.
Homeowner
November 10th, 2016
Our Service Area
Arlington County

Clarke County

Fairfax County

Frederick County

Loudoun County

Prince William County
Our Guarantee
---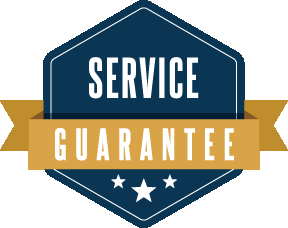 Envirotech guarantees its treatment plan. If for whatever reason you have any new pest problems or other covered pests, we will treat at your convenience and at no additional cost to you.

The barriers we put in place to protect your home and family against pests will naturally break down over time. This is why over the course of the year we will regularly reapply treatments as well as re-inspect for new conditions, avenues and sources of pests to ensure your home is protected. For more details on our treatment schedule read our Home Protection Plan page.

Your home is your largest investment.
Let Envirotech protect it against pests!



COUPON $30 Off
Get COUPON $30 OFF Annual Pest Control Service With This Internet-Only Offer